¡ÚARTECLASICA09¡Û
2009.10.10 Saturday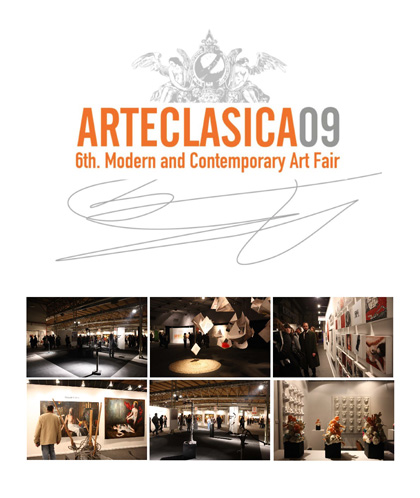 Hope to see you in there!!!
¡ÚARTECLASICA09¡Û
2 - 7 NOVEMBER, 2009
13:00 to 22:00
ARTECLASICA 09 is organized by The Pictorial Bardon Group located in Buenos Aires, Argentina.
Feria de Arte Moderno y Contemporaneo
Pabellones 1 y 2 Centro de Exposlciones Costa Salguero
tel. +54 11 4866 5600
Japanese Calligraphy Workshop
3rd - 6th July 15:00~18:00
Live Drawing Performance
3rd - 6th Nov. 19:00~
-----Spanish-----
El Arte de la Caligrafia Japonesa (Workshop)
Nov. 3rd to 6th. From 3PM - 6PM
Los japoneses aprenden a escribir guiados por un maestro de caligrafía. Me dediqué mucho timpo para aprenderlo bajo la enseñanza de mi maestro desde los 6 años. En general los estudiantes escribe con la tinta negra y el maestro corrrige con la tinta roja. Vamos a empezar el arte japonés!!
El primer paso: Elija una letra que le guste dentro del listado.
Ahora yo le demuestro como escribir usando el pincel.
El segundo paso: Usted escribe la letra.
Voy a asesorarlos especificamente en la tecnica de la caligrafía japonesa.
Despues de eso, pueden intentarlo nuevamente.
Por último, usted puede llevarse su obra a su casa.
Y me quedo con su primer trabajo para exhibirlo aquí en esta pared.
Esto es un intercambio entre ud y yo.
Divirtamonos juntos!
Demostracion (Live Drawing Performance)
Nov. 3rd to 6th. From 7PM¡Á