Demonstration at upstate New York.
2009.05.06 Wednesday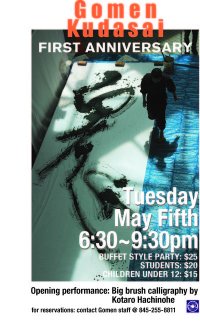 [Gomenkudasai]
Dinner Party
Tuesday, May 5, 2009
Time:6:30pm - 9:30pm
Location:Gomen-Kudasai Restaurant
Street:215 Main Street City/Town New Paltz, NY
Phone:8452558811
Email:mailjioju@gmail.com
Description
Celebrate out First Anniversary with us here at Gomen-Kudasai.
Opening Performance: Big Brush Calligrapher, Kotaro Hachinohe.
Pricing:Buffet Style Party: $25, Studetnts: $20, Children under 12: $15
We hope to see you all there.
Do not miss this fantastic performance by the master calligrapher Kotaro Hachinohe, who is known for his spectacular large brush artwork. He will be performing an opening ceremony right at 6:30p.m.
For questions and reservations, please call Youko at (845) 255-8811.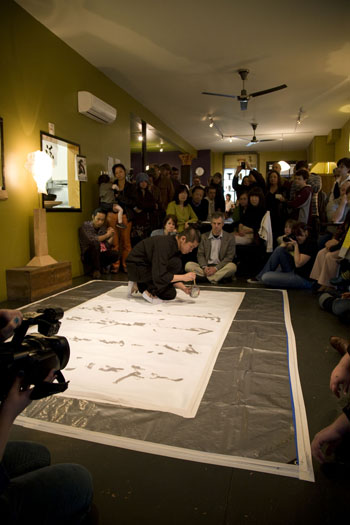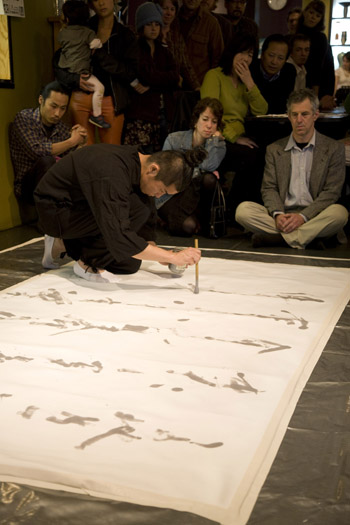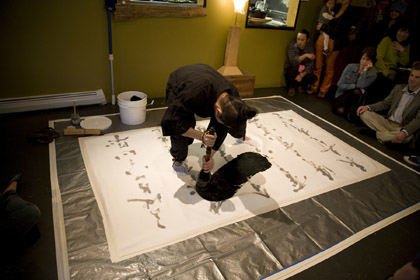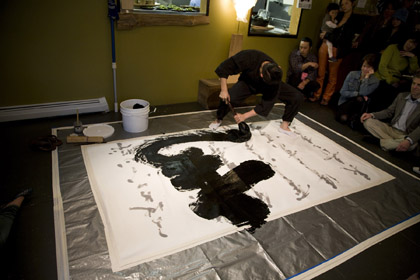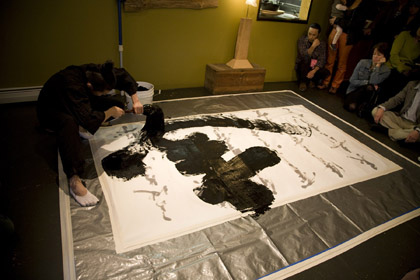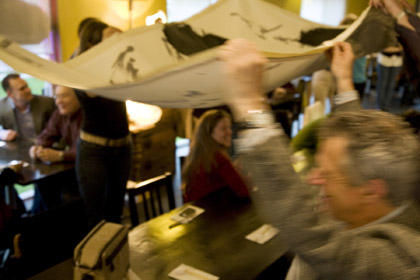 Thank you for coming!!