Matt Kemp in Kanji (LA Dodgers)
2009.03.29 Sunday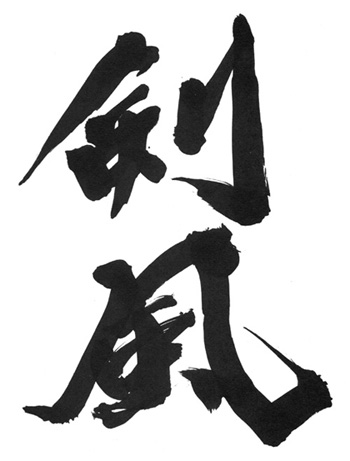 This art was requested by Matt Kemp who is Major League Baseball player, Los Angeles Dodgers #27. Actually, He want to know his real Japanese name in Kanji.
The first character 'KEN' which mean is 'SWORD'.
And the second character 'PU' which mean is 'WIND'.
Because He always has a big swing, like a hurricane.
It's my image.
↓↓↓How to make 'Kemp' in Kanji.