drawing works at NYC.
2011.11.24 Thursday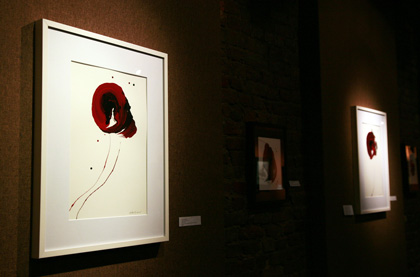 Makari Japanese Antiques

,
97 Third Avenue New York NY 10002
Opening reception: November 19, 2011, 5-7pm
Nov.19th through Dec.02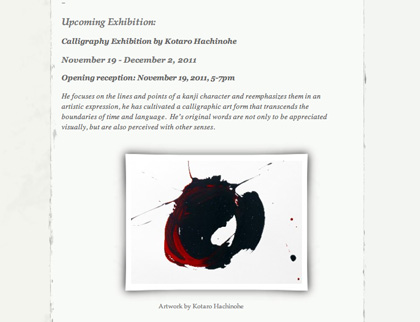 for more info
http://ethnicevents.com/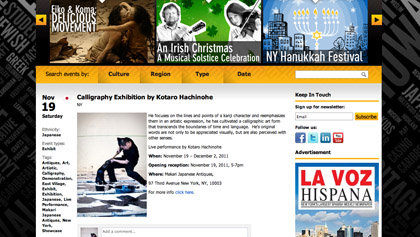 He focuses on the lines and points of a kanji character and reemphasizes them in an artistic expression, he has cultivated a calligraphic art form that transcends the boundaries of time and language. He's original words are not only to be appreciated visually, but are also perceived with other senses.